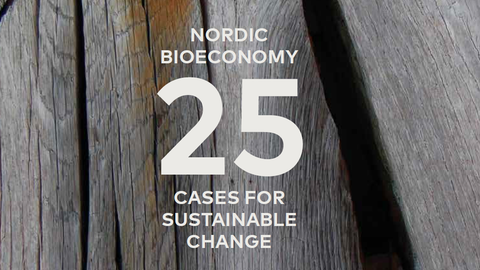 Lignin-to-biojet selected among top 25
The Nordic Bioeconomy Panel has published a report showcasing 25 examples for sustainable change.
Recently, the 2-year long LignoJet project was concluded. The project has studied the possibilities of producing aviation fuels from lignin in a consortium with pulp producer Fibria, equipment supplier Valmet, airport owner Karlstad Airport, technical consultant ÅF, research institutes Innventia (project manager) and SP Process Development, and the LignoBoost Demo plant.
NiNa Innovation has led the two work packages on Technoeconomic Assessment and Strategy for Implementation on behalf of ÅF and Innventia.
In January, the Nordic Bioeconomy Panel (initiated by the Nordic Council of Ministers) selected the lignin-to-biojet route to be included as one of the 25 cases for sustainable change in a report showcasing good examples of how the bioeconomy can develop further in the Nordic countries.