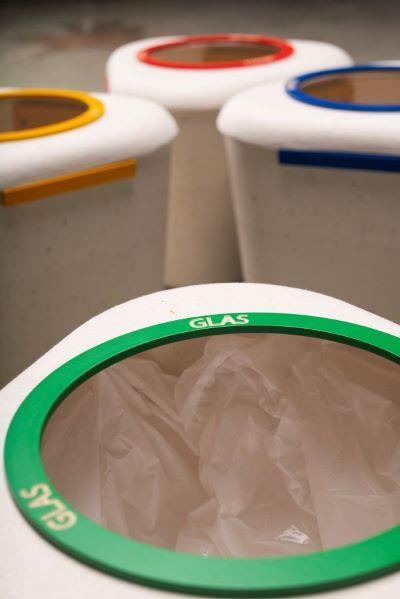 NiNa Innovation-led project demonstrates biocomposite from oat husks
Recycling containers made from a biocomposite containing 50% oat husks demonstrate new material.
Oat husks are an important side stream from harvesting and milling of oats. In a recently completed project, a biocomposite material has been produced from the oat husks and evaluated for production of interior design products. In the project, Lantmännen has participated as a raw material supplier and primary processor of the raw material (oat husks), OrganoClick as material and process developer (biocomposite and fiber moulding), Offecct as developer and manufacturer of interior products. The architects Sandell & Sandberg and Studio Stockholm worked with the design of the products, which were evaluated in the working environment at AFRY's offices. NiNa Innovation has managed the project on behalf of OrganoClick and Offecct and worked on the further development of the value chain.
The total budget was 7.3 MSEK, of which VINNOVA contributed 3.5 MSEK through the Strategic Innovation Programme BioInnovation.